The delivery routes feature in QuickB2B for the QuickFresh App have now been updated. You can now specify which days you deliver to a particular area. Only those days will be available to customers when placing an order.
Don't forget you will need to assign each customer to their particular delivery route. The first order a customer places will not have a delivery route assigned. This can be easily assigned in current orders by clicking edit order and assigning a delivery route. Click here to find out how
Over the next weeks we will also be making this feature available in the QuickB2B Generic App.

The below image shows that only Tuesdays and Thursdays are available for delivery to this customer who is assigned to the North delivery route. See above image.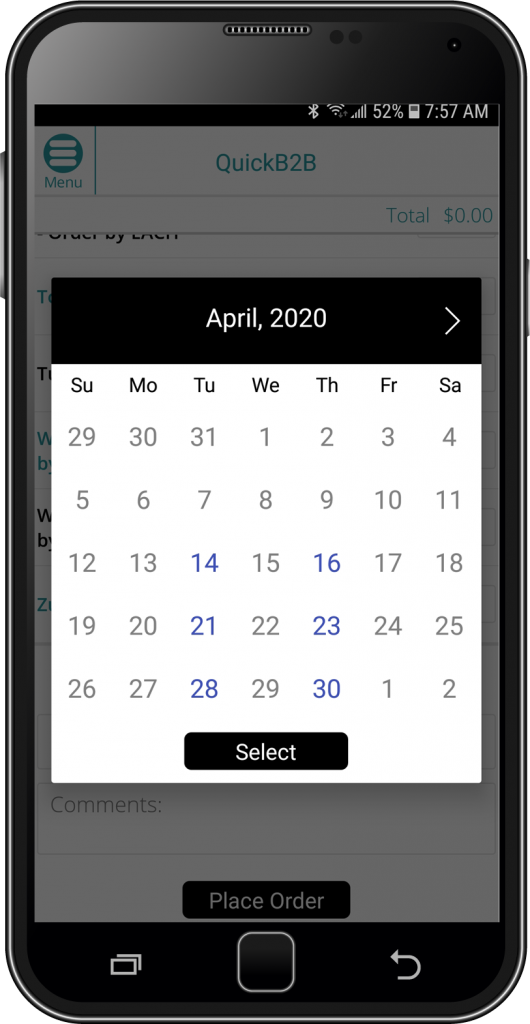 A pick up option has also been added to the QuickFresh App which will show text to call your contact number to arrange pick up. See below image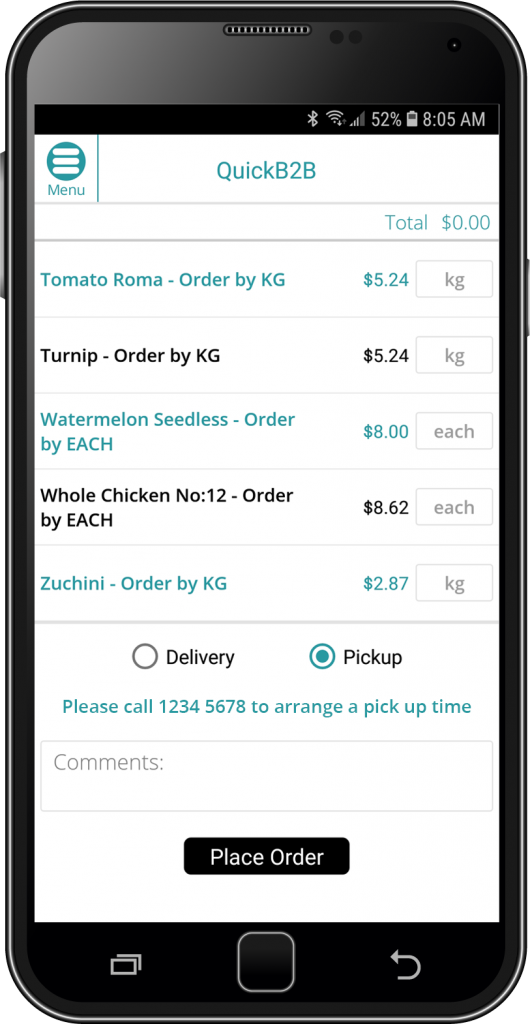 For more information on delivery routes see the following article
CLICK HERE