The following outlines the process to connect the QuickB2B system to your MYOB software. (Integrates with MYOB AccountRight Live only)
Log into QuickB2B
Click on the MYOB icon, top right on the screen
A popup will open, click on the

Connect to MYOB

button

---
You are now redirected the the MYOB login page
Use the same login credentials as you would to sign in on you desktop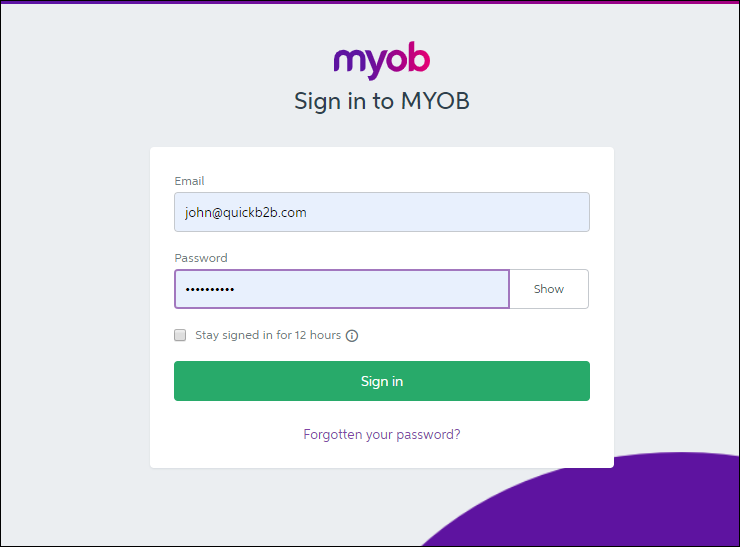 ---
After signing in you will be asked to use an authentication code to access the company file within MYOB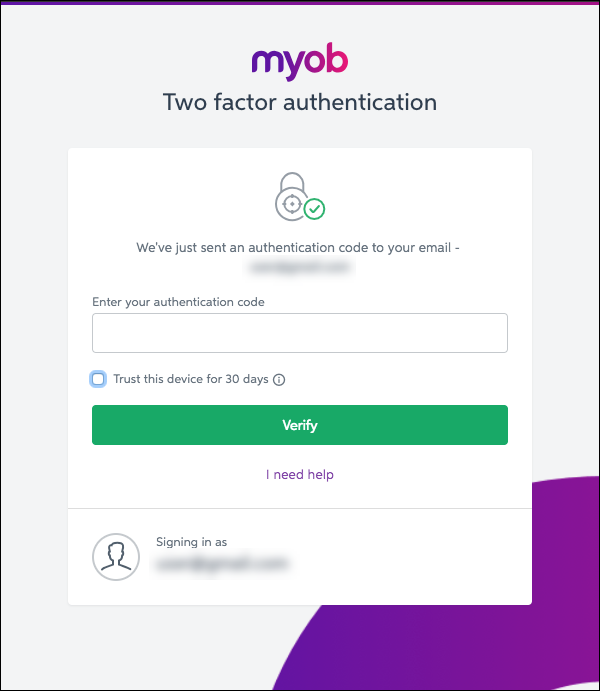 ---
After completing the security validation process you will be directed to the following screen.
Select the company file

that you want to connect to
Login with the company file access login credentials
Default login is 'administrator' and no password
(If in doubt ask your accountant for the details)
Click

CONNECT

---
A successful connection will take you back to QuickB2B to the import data page. You can now import data from your MYOB company file.
The following can be imported
Import Account Code
Import Tax Type
Import Customers
Import Inventory

We advise to check with QuickB2B support to discuss the best way to import your customers and inventory data