Setting up the purchase and sales accounts in QuickB2B relies on the correct MYOB account codes to be selected.
To setup the Inventory Account Settings in QuickB2B.
Navigate to settings/ admin settings.
Go to the Inventory Account Settings
Select the purchase account and tax rate from the drop list.
Select the sales account and tax rate from the drop list
Click save

IMPORTANT: MYOB account codes contain header accounts. The MYOB API will not allow header accounts to be used when exporting orders from QuickB2B to MYOB. Therefore header accounts can not be selected when setting up the Inventory Account Settings.

See the following image which shows the header accounts in MYOB in bold text, also note they dont show a tax rate in the Tax Code column.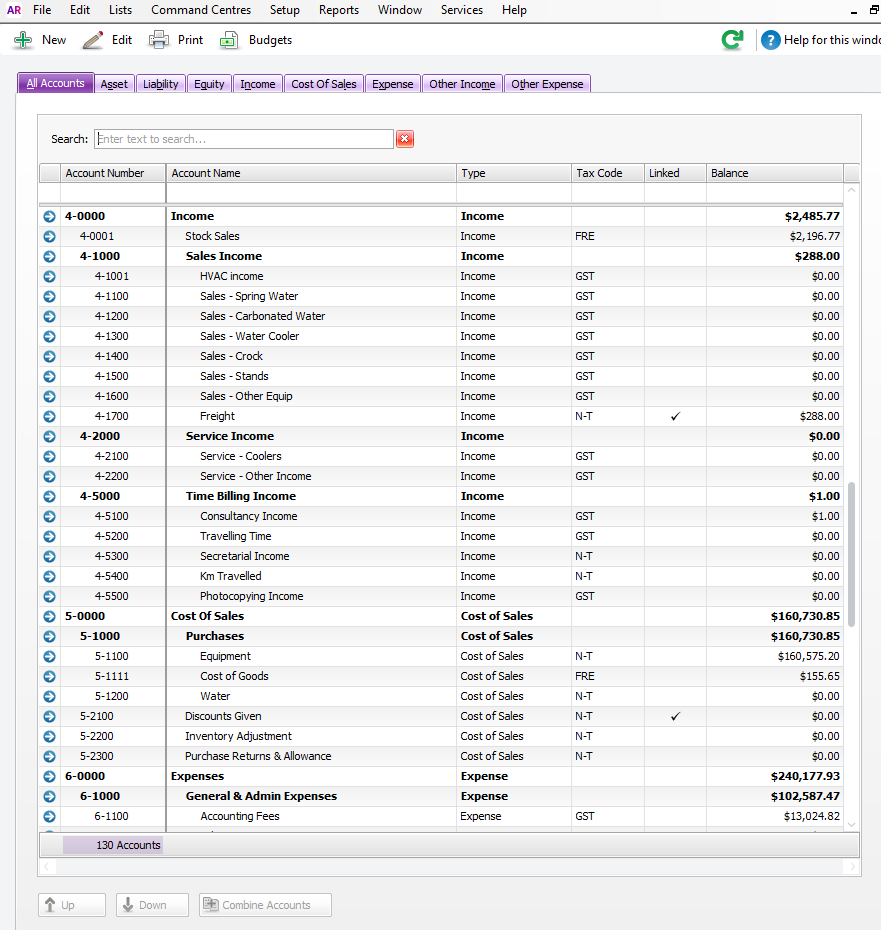 Selecting a header account will produce the following error when exporting inventory items to MYOB. BusinessLine_AccountHeaderNotAllowed