The Mark Up function allows a percentage mark up to be assigned to each Sales Unit Price. The Sales Unit Price is then calculated based on the mark up in percent of the purchase unit price.
You can edit any of the values as they are all interelated.
Assigning a percentage mark up to each Sales Unit Price list allows you to control all Sales Unit Prices based on the purchase price. Add the required mark up in percentage for each price list. Edit the purchase price for an item and all your pricelists will change accordingly for that particular item.
See following image from edit item.
The mark up fields are entered next to the Sales Unit Price.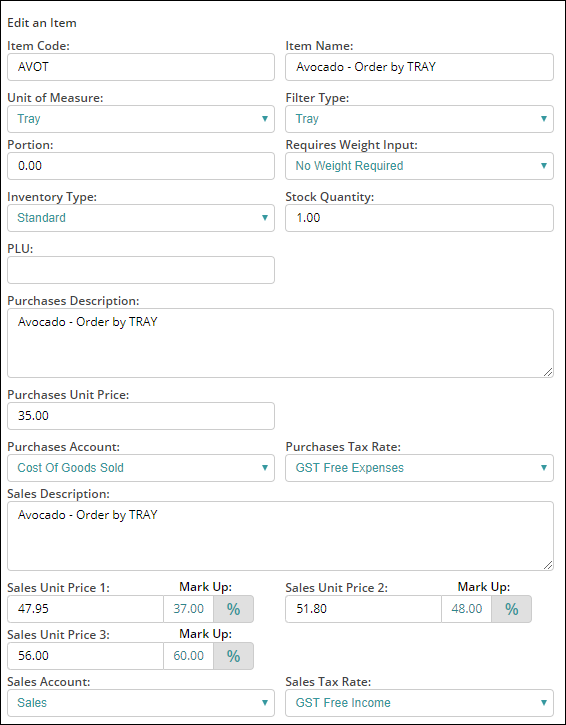 The mark up function is control on the Edit Price Lists page. It can be turned on or off by using the 'Show Mark Up' radio button.
The Edit Price Lists page can also be used to edit the mark up and prices. It give you a great overall view of your pricing structure.
See image below of the Edit Price Lists page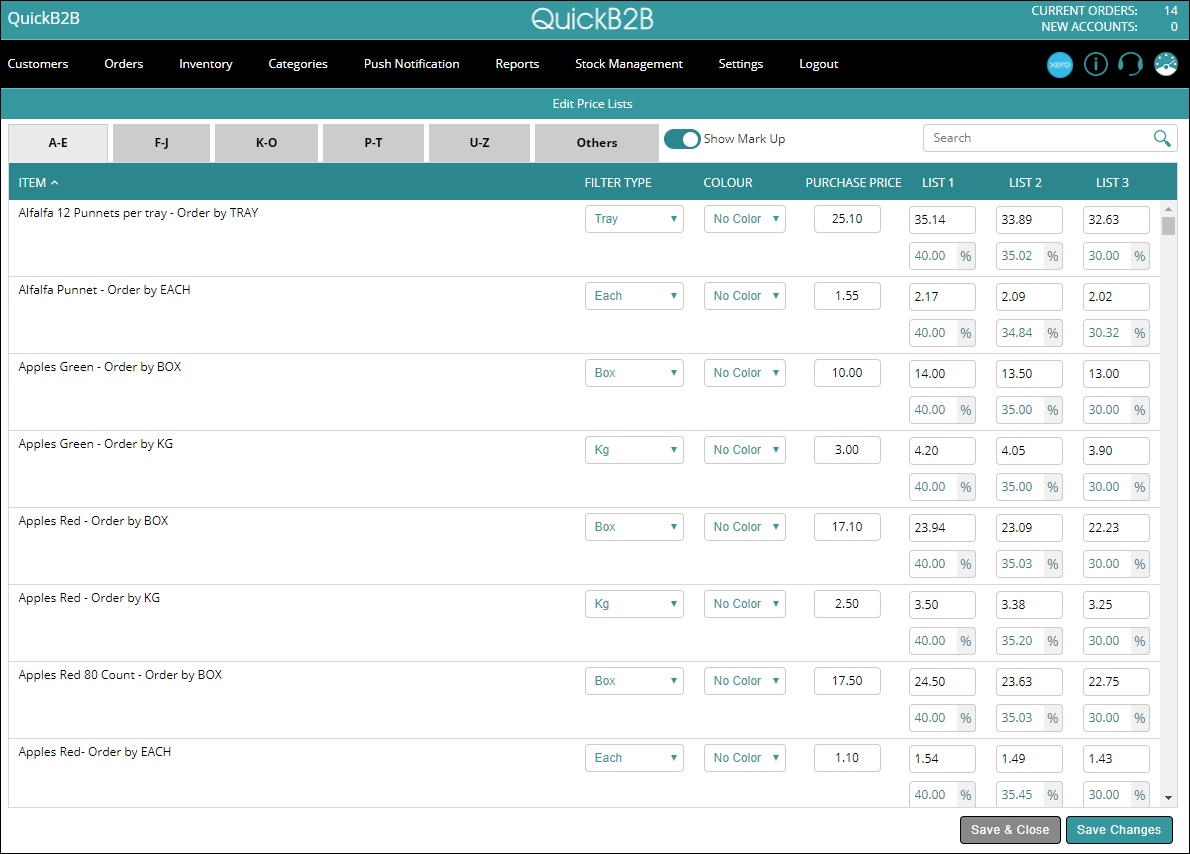 IMPORTANT: Editing prices via the Inventory export/ import csv.
The options when managing prices when using the inventory.csv spreadsheet are as follows:
Include Sales Unit Prices

will update the mark up percentage

Exclude Sales Unit Prices

will populate the Sales Unit Prices based on the mark up applied to the Purchase Unit Price