Stock Adjustment reports can be accessed by navigating to the reports page.
The display or download the report simply enter a date range and click view or export.

The report shows the opening and closing quantities and the adjustment in stock quantities as entered during a stock take via the inventory manager app. 

The report also shows the comments or reason why the quantity has been adjusted. For example spoilage, missing etc. It also displays the user, which is the employee who was logged in and performed the stock take.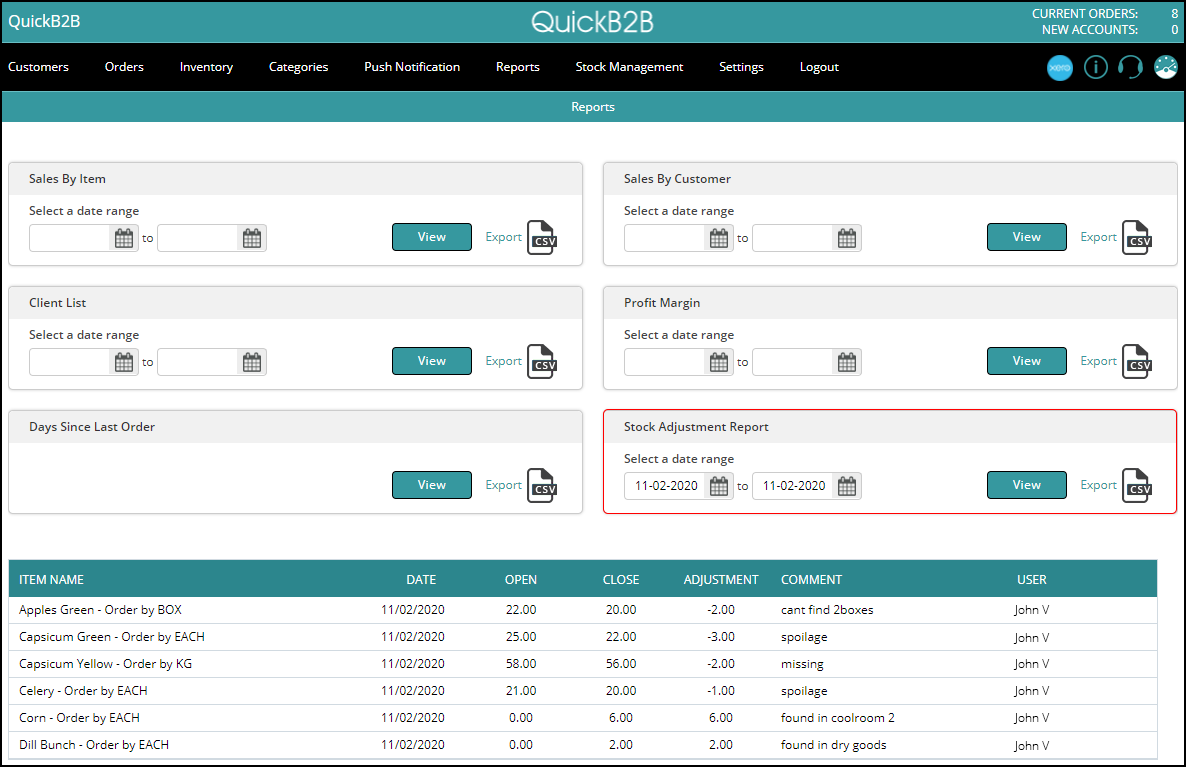 ---
The below image shows the excel file that can alternatively downloaded