Navigate to Stock Management/ Stock on Hand. 
Enter the quantities of each item in stock and click on Save Changes. 
This function is also used for stock take updates.

The position of each product in the list can also be adjusted to coincide with the position your products are in storage if required. The default order is A-Z, clicking the adjust order button will enable you to assign a sequential number to control where that item will appear in the list. Click save changes when complete.

The Reset Qty in Stock button will zero all stock quantities.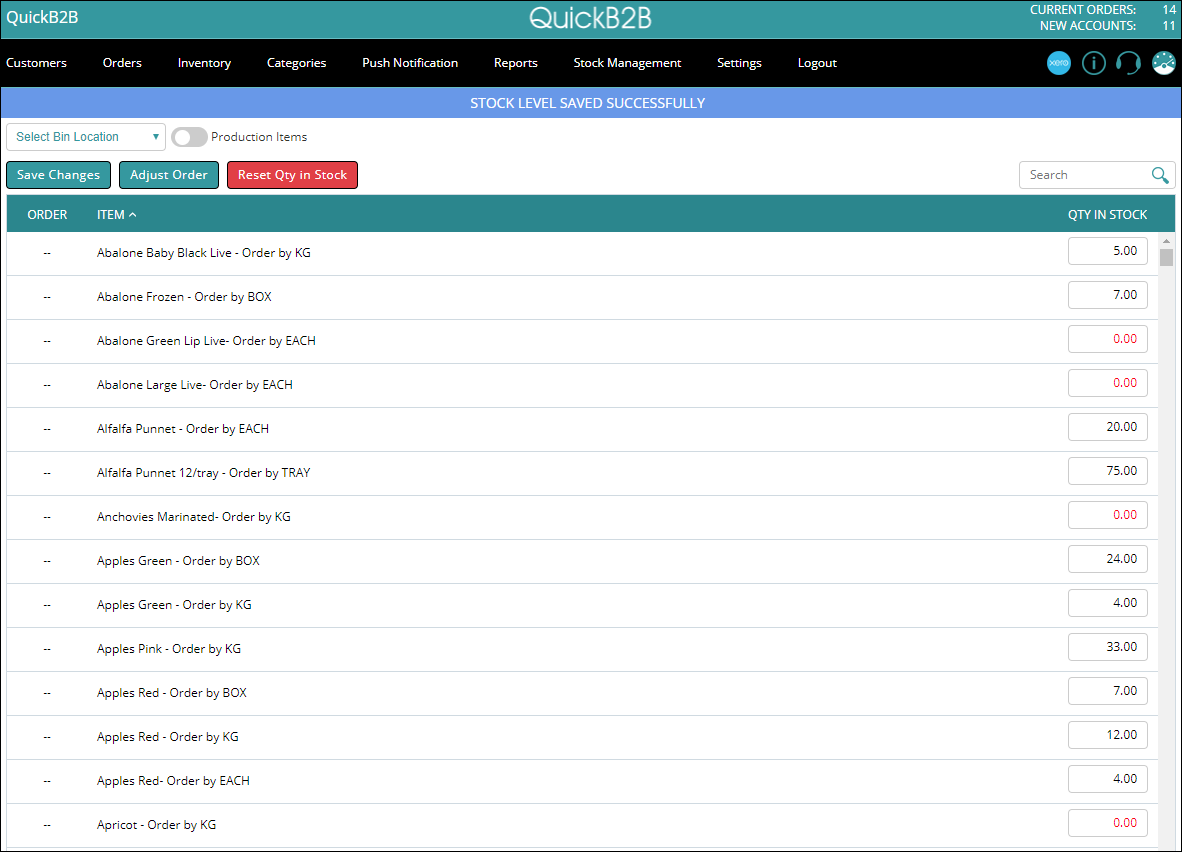 ---
You can also perform a stocktake using the Inventory Manager Tablet App.
Stocktake – Inventory Manager App
Download the Inventory Manager from from
Apple Store: Click here
Google Play: Click here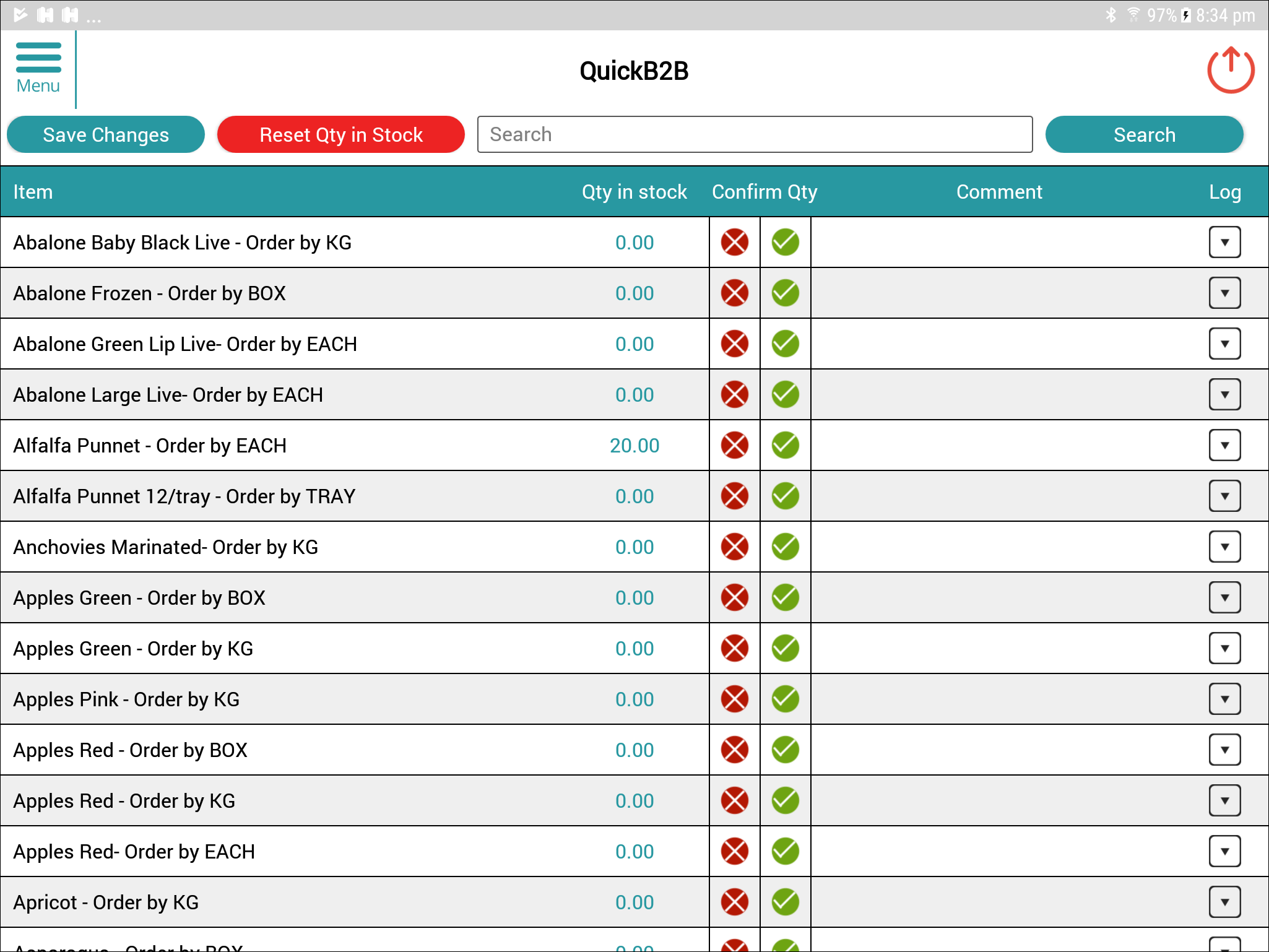 Inventory Manager App:

Stocktake- Navigate to Stock on Hand via the app menu
If the quantity of an item is different clcik on the red cross
Enter the correct quantity and then enter a reason for the difference.
i.e. wastage
Then click on the green tick to and move to the next item.
If the quantities are correct simply tap on the green tick. You will notice the quantity changes to green in colour after the quantity is confirm as correct.

Remember to tap on save during the stock take or when your changes are complete.

Clicking on Reset Qty in Stock will zero all quantities for all items.