Filter Type
A Filter Type is an attribute assigned to an inventory item.
To add a Filter Type navigate to Settings/ Admin Settings/ Inventory Settings.

Filter Types are used to assign items into groups so particular tasks can be performed. Filter types can be used when emailing price lists to your customers, printing picking slips and editing price lists in batches
eg: If you only want to email the prices for items sold by the filter type of box. OR email prices for items sold in boxes and also micro herbs. Just select the Filter Types and the customers and click on send mail.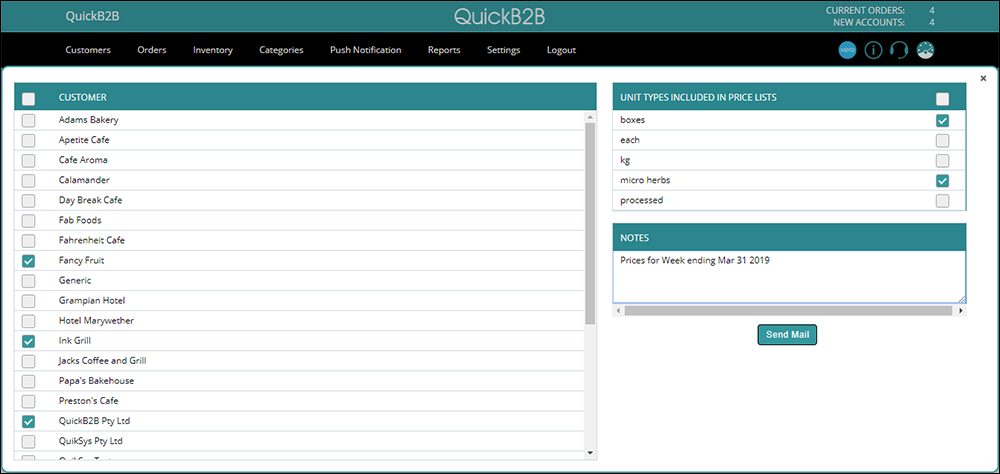 You can also use filter types to group items in your picking slips.
eg: groups all items sold in boxes, by each (loose packed) by the bag etc.
(see Print Option for Picking Slips)
To assign a Filter Type navigate to Inventory/ Manage Inventory then click on edit pricelist. Each item has a droplist for Filter Type. Select the appropriate Filter Type. You can change multiple items before clicking the save changes button.
---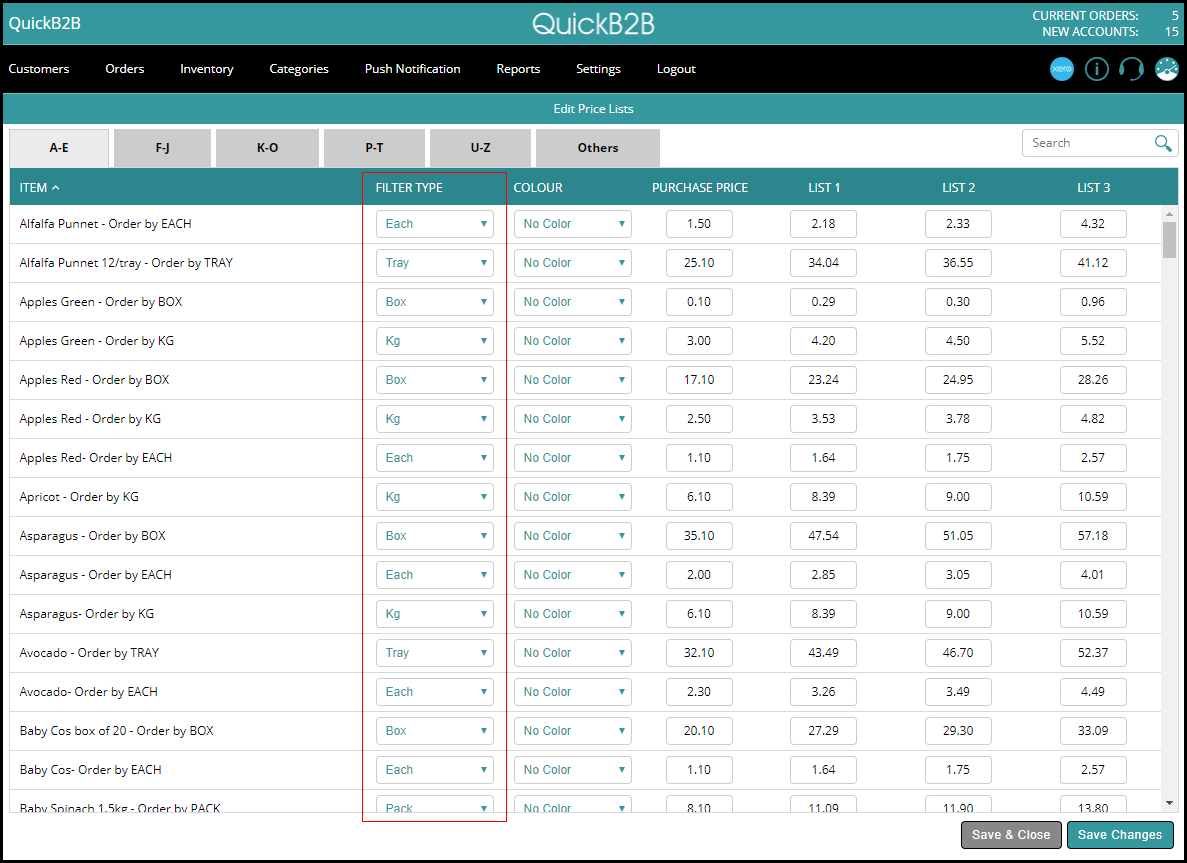 Filter types can also be used in edit prices in batches. It allows you to make changes to prices to a complete group of items in one process. 

Unit of Measure
Unit of Measure (UOM) is an assigned attribute to inventory items to describe the how the item is sold. The UOM is displayed in the phone app quantity box for each particular item. The customer can clearly see the unit they are ordering. eg: Order by the KG, Order by EACH, Order by the BOX.
KG, EACH & BOX are Units Of Measure.
The same item can be sold with multiple UOMs, but the item would need to be listed in the inventory for each variation.
eg: Apples Red Order by EACH and Apples Red Order by KG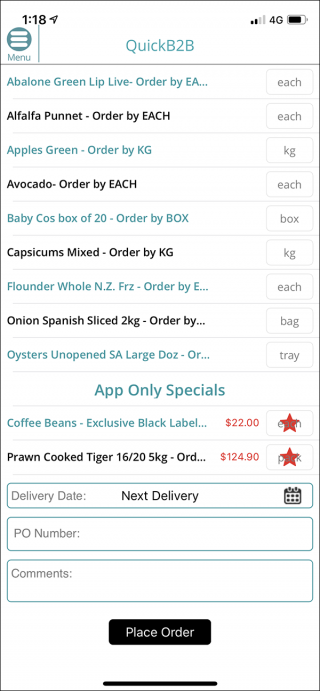 To assign or change the UOM for an item, navigate to Inventory/ Manange Inventory, click on the edit icon

for a particular item. Click on the drop list for Unit of Measure and highlight your selection. Click Save at the bottom of the page to activate.