When the retail module files are uploaded you will notice the following features in manage customers.
Customers can be assigned as a retail customer or wholesale customer in edit customer. Your inventory will also have the ability to be assigned as a retail item or standard + retail. These items are then displayed to the retail customer and available to order.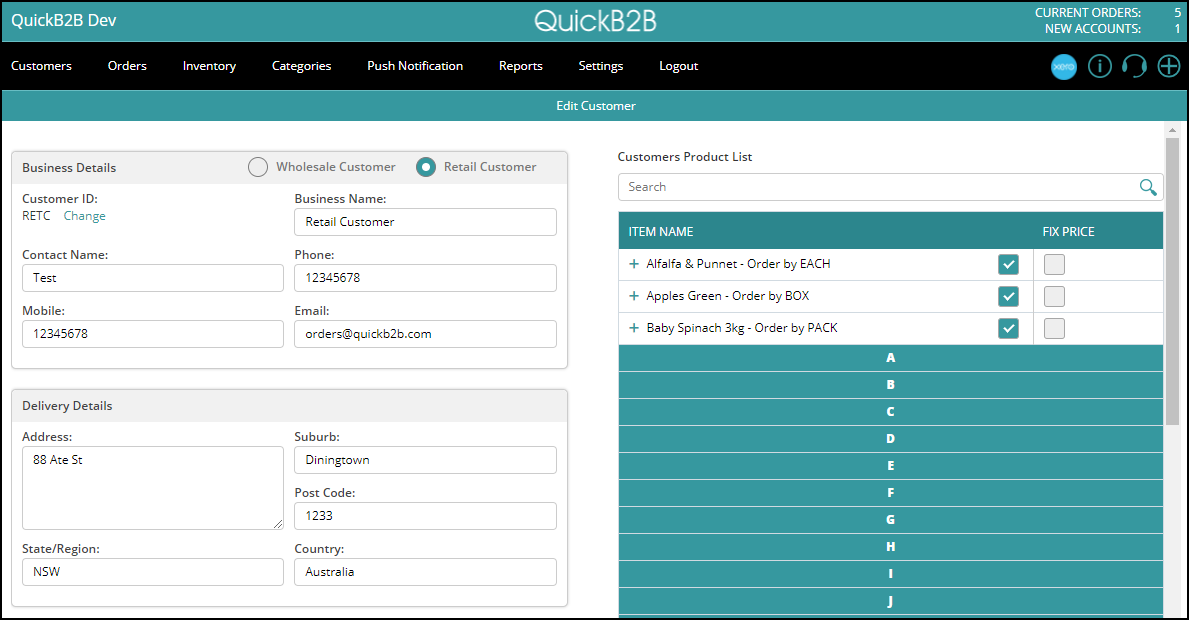 In manage customers there will also be a filter to display wholesale or retail or all customer.