Managing retail inventory items can be done in several ways. In add/edit an item or in the inventory.csv export/import file.
In add/edit an item use the Inventory Type drop list to select retail.
Click save after selecting.

By adding this attribute, customers that have been assigned as retail customers will be able to see the retail products. 

You can however assign an item as standard + retail which allows the item to be available to both wholesale and retail customers. You select standard + retail if an existing wholesale item was to be also made available to retail customers.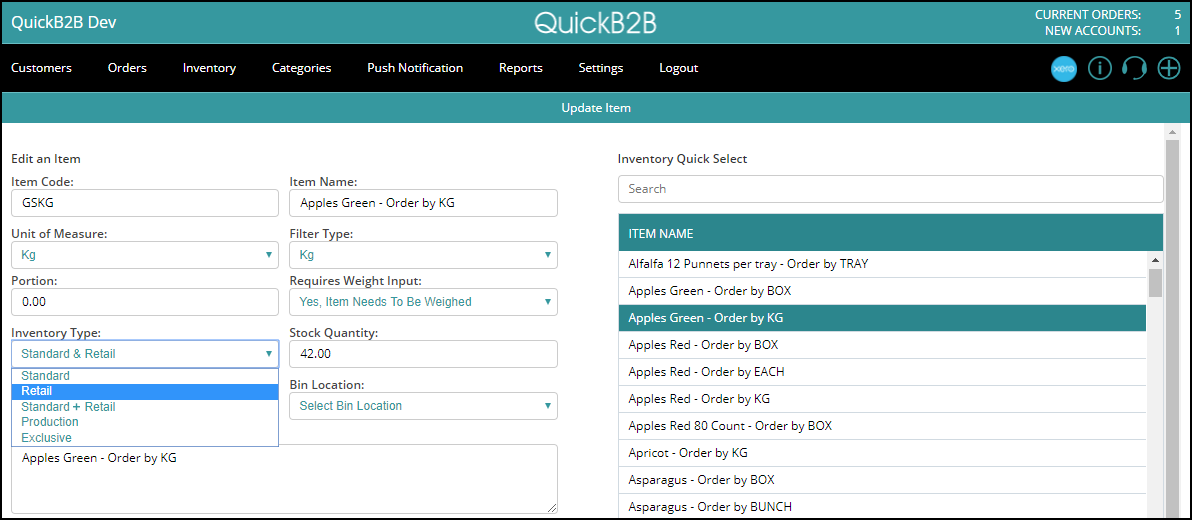 Assigning the Inventory type in the inventory.csv excel file is easily achieved by adding the word Retail or Standard + Retail in column Q titled InventoryType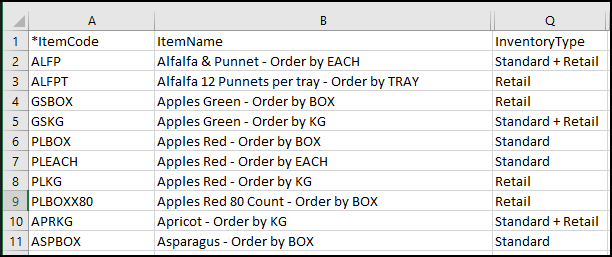 These attributes can also be controlled on the Manage inventory types page.