A new feature has been added to the system. Delivery Charges are now part of your customer settings. You can specify the minimum order value and the delivery fee to be charged.
To set up delivery fees, navigate to Customers/ Manage Customers.
Click on the Customer name you want to apply a delivery fee too
Click Edit and scroll down to Customer Settings
Add a value to the Delivery Charge:
Add a value to the Min Order Value:
Click on Save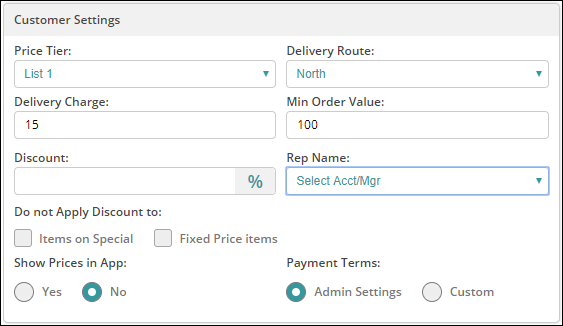 Once this has been setup the Delivery Charge will be automatically added to every order for that particular customer that is below the Min Order Value. The Delivery Charge is including tax.
These new values are also included in the Customer import/export file, if you wish to edit/update the delivery charges via the excel spreadsheet.